'This is a special micro-bubble shower head with the large water droplets characteristic of the AngelAir series for a more comfortable shower time.
By adding a large amount of air, it provides kinetic energy for the water, saving up to 50% of water. Lightweight bubbles burst upon contact with water, providing a pleasant stimulation to the skin, while the detergency of high-concentration microbubbles gently cleanses the skin.
Water saving effect series No.1
Although the water saving is as high as 50%, the displacement is 1.8 times, and there is no feeling of water saving.
The microbubble produced by AngelAir is 0.035mm.
The unique patented structure can stably generate a large number of micro-bubbles in any environment, and firmly penetrate into the pores to lift and wash away oil and sebum stains.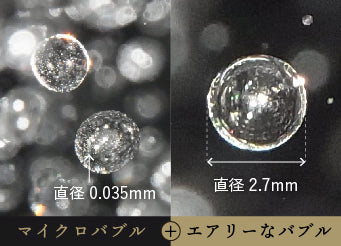 ● Two types of high cleansing foam and luxurious hot water volume
This is the only model in the series that sprays fine micro-bubbles and large bubbles together, and by having both kinds of bubbles at the same time, in addition to having high detergency, you can experience a luxurious feeling of hot water without a feeling of saving water.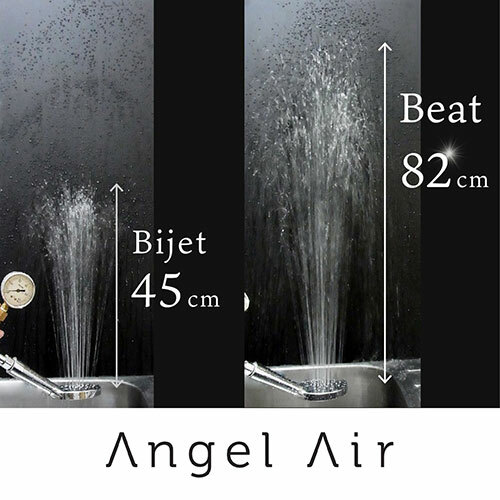 ● Series No.1 water pressure is recommended for those who emphasize power
The model with the strongest water pressure in the series, the power of the air makes air-filled bubbles fly. At the same time, it also has a high water-saving effect and is a cost-effective shower head.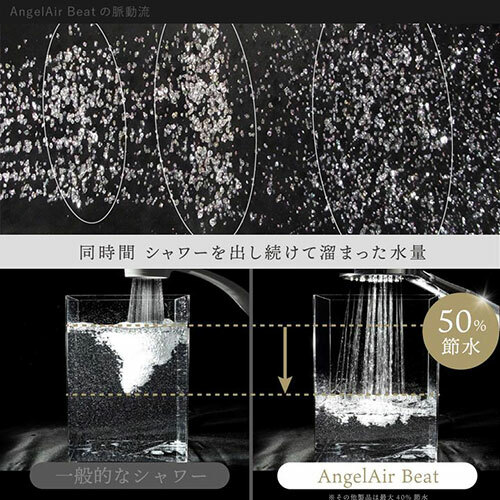 ● Rhythm shower with comfortable massage effect
Thick and strong water flow and thin and weak water flow fall rhythmically. You can get a massage effect just by showering, and the shower head will not catch cold after bathing.
<Material>
Body/ABS Resin, Surface Treatment/Plating, O-Ring/Nitrile Rubber
<Dimensions>
H233 x W72 x D110 mm
<Body Size>
Length 11 x Head Diameter 20 cm
<Packing Specifications>
Main body, Manual, Three Adapters (KVK, MYM, Gaster), 1 Silicone Ring
<Place of Origin>

Made in Japan

{{{Bad replacement shopping guarantee within 7 days (excluding man-made damage and need to keep the complete package)}}}